Welcome to the Canada Day Blog Hop and Givaway!
Happy Canada Day!


(This is my first giveaway and I'm really excited about it.)
My Canada Day Prize is...
This contest will be open to Canada/US and International (if you qualify for free shipping at The Book Depository
To Enter please FILL OUT THE FORM below, FOLLOW ME & please LEAVE A COMMENT
telling me who your favourite Canadian author is?
Winner will be chosen randomly.
I will draw the winner from entries made before 11:59pm on July 2nd
and announce the winner on July 3rd.
<
MY FAVOURITE CANADIAN AUTHOR AND BOOK...
For me it's Lucy Maud Montgomery. I have loved Anne of Green Gables since I was a kid, but I've read all Montgomery's books and journals.
When I was a kid we spent a few days on Prince Edward Island and went to all the tourist spots. It was one of the best things I've ever done.
When I was younger the Emily series was my favourite, but as I've gotten older I think I like Anne more. I love rereading Anne of the Island & Rilla of Ingleside
the most.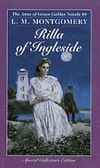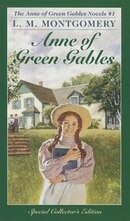 Happy
Canada
Day!
This Contest is now closed
Thanks to everyone who entered, it was
lots of fun to meet everyone and check out all the
The winner will be announced on July 3rd
Remember to check out all the other great blogs on this hop!
If you are hopping in order the next blog is
In the Next Room !